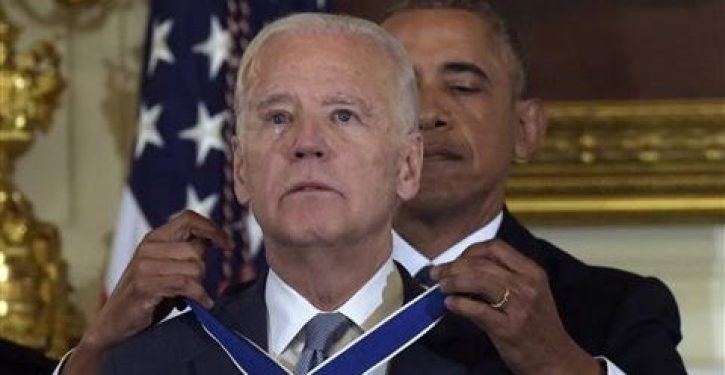 [Ed. – Oops.]
Did you hear the conspiracy theory that Donald Trump is sabotaging the U.S. Postal Service (USPS) by removing mail collection boxes in several states?

Yeah, it's a real doozy, but apparently that's what the left wants us to believe. Outcry over the removal of collection boxes actually forced the USPS to suspend the removal of collection boxes until after the election.

Joe Biden even chimed in on the so-called controversy, calling it "bizarre."

Trending: Watch Democratic nominee Biden implode when asked about newly unearthed Hunter dirt

"I was joking earlier with a couple on the call, 'I wonder if you're outside trying to hold down your mailboxes.' They're going around literally with tractor-trailers picking up mailboxes," he said. "You oughta go online and check out what they're doing in Oregon. I mean, it's bizarre!"

"President Trump has made no secret about his desire to suppress voting in the November 2020 election," said American Federation of Government Employees National President Everett Kelley.