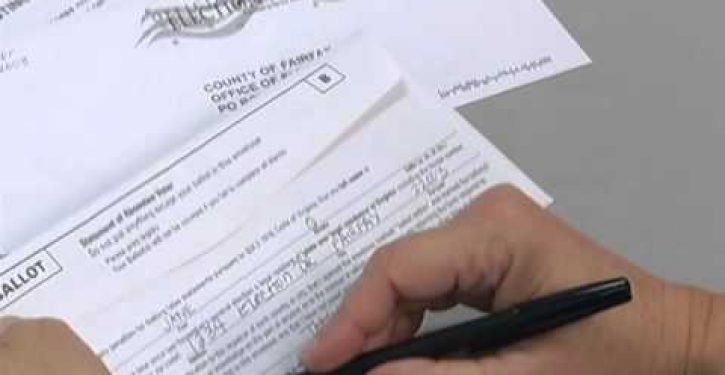 [Ed. – Now class, what are the differences between absentee ballots and a universal mail-in ballot?]
President Donald Trump, who almost daily criticizes voting by mail with false claims about fraud, on Wednesday requested a mail-in ballot for himself, as did first lady Melania Trump, according to county election officials in Florida.

The president and his wife were sent ballots for next Tuesday's statewide primary election in Florida less than a week before the vote, according to the Palm Beach County Supervisor of Elections.

The office mailed the ballots to the Trumps, at their registered address at the Mar-a-Lago Club in Palm Beach, Florida, on Wednesday, according to entries on its website. The couple also voted by mail in Florida's presidential primary in March, according to election records.

Trending: Sportscasters Joe Buck, Troy Aikman caught on hot mic mocking NFL military pregame flyover

Trump has for months railed against voting by mail, claiming without evidence that it will lead to widespread fraud.