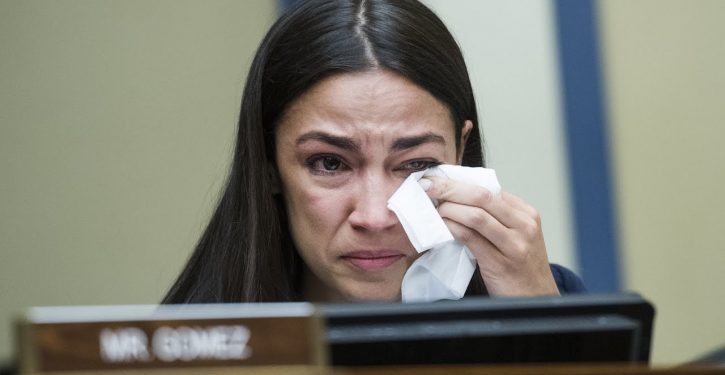 [Ed. – She previously wasn't slated to speak at all, but that would never fly with the tinfoil wing of the party. Besides, a minute is plenty of time for her to say something idiotic.]
Rep. Alexandria Ocasio-Cortez (D-N.Y.) will only have one minute to speak at the Democratic National Convention next week, Business Insider first reported Wednesday, prompting complaints the party was out of touch with young voters.

The DNC will air a 60 second pre-recorded message filmed by AOC in her home.

The convention is being held virtually because of the coronavirus, and speakers include former first lady Michelle Obama, Senate Minority Leader Chuck Schumer and former Mayor Pete Buttigieg of South Bend, Indiana. …

Trending: Watch Democratic nominee Biden implode when asked about newly unearthed Hunter dirt

Other progressive leaders such as Bernie Sanders and Elizabeth Warren are also slated to speak.

It's unclear if any other speakers are subject to the same time limits, and the DNC did not immediately respond to a request for comment from Forbes.

…

Some slammed the Democratic Party for being out-of-touch with young voters, especially considering AOC's national profile.