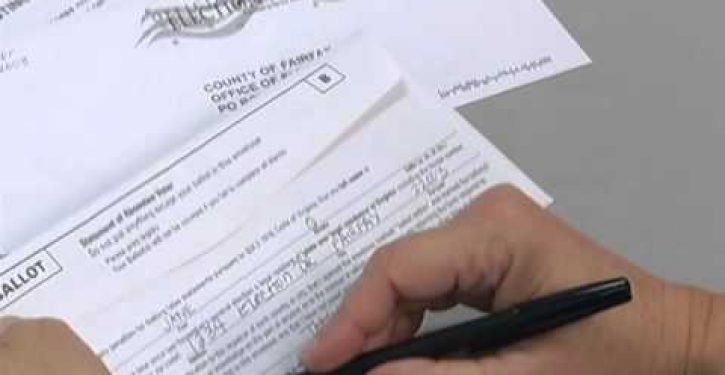 [Ed. – There's nothing to indicate these applications were actually for absentee ballots. They appear to have been for vote-by-mail ballots, which are not the same thing. Note that we've met the Center for Voter Information before, when it was involved in misleading ballot mailers to voters in North Carolina and Florida in 2018.  It's linked to funding by Soros and Tom Steyer.]
A non-profit group says more than a half-million inaccurate applications for absentee [sic] ballots were mistakenly sent across Virginia this week — including to dead voters, errant relatives and even a pet — in an unprecedented mailing flub that has heightened concerns about the integrity of expanding mail-in voting efforts.

The mistakes raised alarms with recipients as diverse as election monitors, members of the League of Women Voters and a retired FBI agent. The Center for Voter Information, the nonprofit group that sent the mailers with pre-filled absentee ballots, is now apologizing.

The Center for Voter Information said the absentee application mailings were sent to "eligible voters" in the state and "some of the mailers may have directed the return envelopes" for the absentee applications to the wrong election offices.
Trending: 'SCOTUScare': Here's what Amy Coney Barrett has said about Obamacare in the past