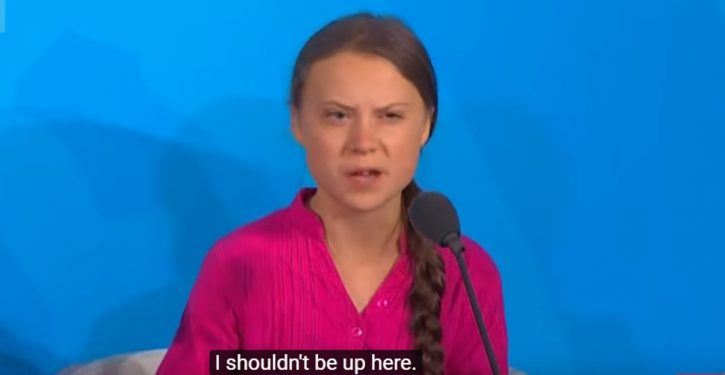 [Ed. – Name one kid other than this for whom that's true.]
While most children benefit from having time outdoors, for some youngsters it is triggering feelings of anxiety and despair due to fears over climate change.

These 'troubling emotions' and their link to climate change have been studied by University of Colombia researchers for the British Ecological Society.

In the first of its kind study to focus on children and teenagers connecting with nature, the team conducted a full review of other studies, articles and books.

Trending: 'SCOTUScare': Here's what Amy Coney Barrett has said about Obamacare in the past

Children and teenagers were triggered by the natural world and their inability to control what was happening to the 'unravelling biosphere', the team said.

The authors found that measures currently used to connect children to the natural world can help others cope with feelings of fear linked to climate change.