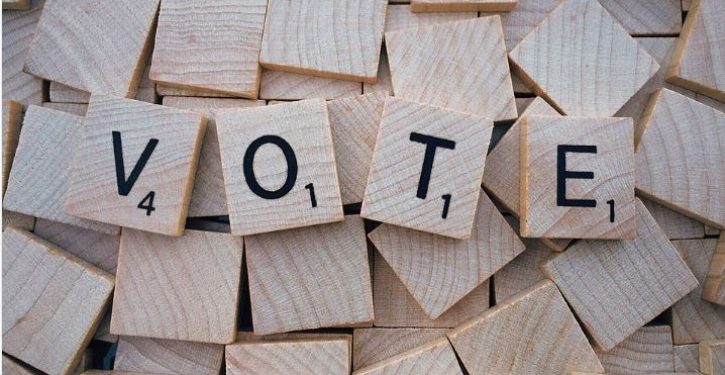 [Ed. – Sudden By-Mail Voting Syndrome has been a disaster so far.  Considering how easily public officials have accommodated street rioting and VIPs crowding into churches for high-profile funerals, and given the efficacy we are now assured that face masks have, it's really, really hard to make the case that voting in person is just too dangerous for November.  Note: in New York, people aren't asking for absentee ballots; they're asking for by-mail ballots.  Absentee ballots are for when you literally won't be in your state when the polls are open for an election.  An absentee ballot is not sent to your voter registration address.]
President Donald Trump on Monday suggested that a Democratic Primary in New York should undergo a "revote." It's been six weeks since the election took place and there are still no declared winners in New York's 12th Congressional District – which includes parts of Manhattan, Brooklyn and Queens – and 15th Congressional District – which includes the West Bronx. …

The results from the primary are still in limbo because New York City failed to prepare for a massive increase in absentee [sic semper] ballots, The New York Times reported. In fact, election officials saw 10 times the number of absentee ballot applications, likely due to the Wuhan coronavirus pandemic. There have also been major delays in counting the roughly 400,000 ballots that were received.

From the NYT:

Election lawyers said one area of concern in New York City was that mail-in ballots have prepaid return envelopes. The Postal Service apparently had difficulty processing some of them correctly and, as a result, an unknown number of votes — perhaps thousands — may have been wrongfully disqualified because of a lack of a postmark.