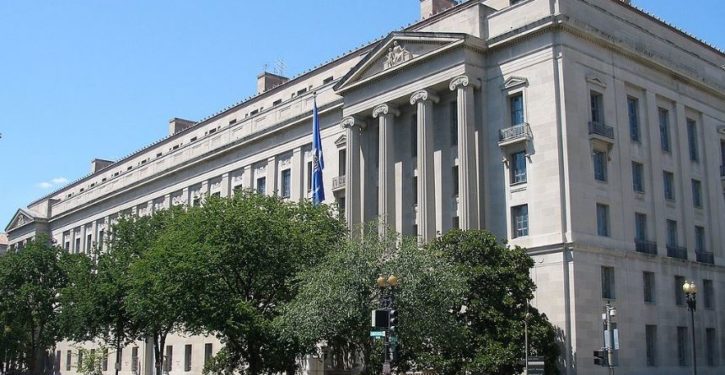 [Ed. – This review was sparked by the IG findings on the Carter Page applications, detailed in the Horowitz IG report.  The purpose was to check on overall adherence to the requirements of the "Woods procedures" for validating FISA justifications to the court – an obvious concern after the rampant abuse identified in the Page applications.  Assuming we can trust the findings on these other 29 applications, it's good news that most applications comply with procedure.  It also highlights how egregiously the Page applications violated procedure.]
The Department of Justice has completed its review of the 29 FISA applications that were the subject of preliminary findings by the DOJ Inspector General (OIG) in March 2020.  We are pleased that our review of these applications concluded that all contained sufficient basis for probable cause and uncovered only two material errors, neither of which invalidated the authorizations granted by the FISA Court.   These findings, together with the more than 40 corrective actions undertaken by the Federal Bureau of Investigation and the National Security Division, should instill confidence in the FBI's use of FISA authorities. …

In March 2020, the OIG issued a Memorandum regarding the preliminary findings from its audit of 29 historical FISA applications. … The OIG found … that FBI was unable to produce the Woods files for 4 of the 29 applications, and the OIG identified numerous apparent errors or inadequately supported facts in all 25 of the 29 applications for which Woods files could be produced. …

The Department has reviewed the OIG's preliminary findings for each application.
Trending: Two 'mob vs. vehicle' incidents in Los Angeles Thursday night; one person hit