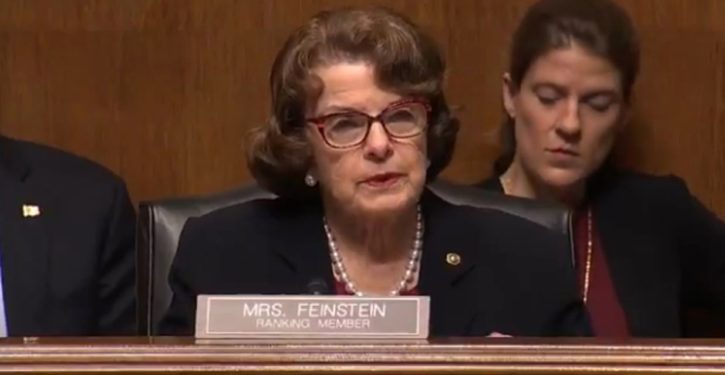 [Ed. – Says the senator who had a person on her staff accused of being a Chinese spy.]
Allowing American citizens to sue China for damages caused by the Wuhan coronavirus would backfire and would be a 'huge mistake,' says California senior senator Dianne Feinstein.

Feinstein, whose remarks came during a Senate Judiciary Committee hearing, said, "We launch a series of unknown events that could be very, very dangerous. I think this is a huge mistake."

"Where I live … we hold China as a potential trading partner," she said earlier. "As a country that has pulled tens of millions of people out of poverty in a short period of time. And as a country growing into a respectable nation among other nations. And I deeply believe that. I've been to China a number of times. I've studied the issues."

Trending: Biden calls Kamala Harris's husband, Doug Emhoff, 'Kamala's wife'

…

She went on to explain that China was developing into a 'respectable nation'.