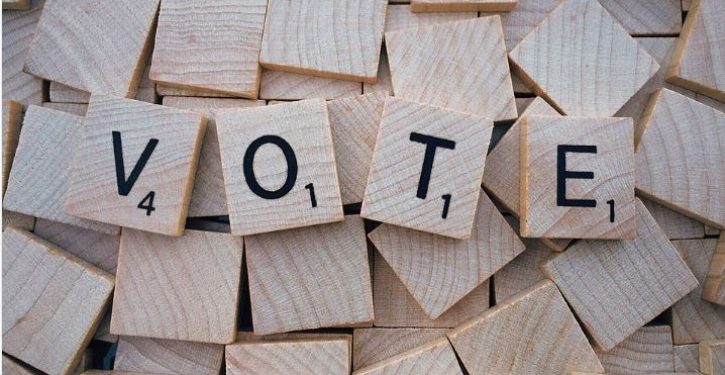 [Ed. – There's obviously a coordinated theme being rolled out here, going by the parade of articles being pushed on social media and the clusters of them at the aggregator sites.  The funny thing is that if the Democrats are really walking away with the polls, predicting disaster and chaos in November doesn't seem like a smart info ops play.]
Every month of this year has brought new evidence that voting in 2020 hasn't been going very well. And with perhaps the most consequential election in generations—when the nation ratifies or rejects President Donald Trump's divisive agenda—experts are starting to believe that the general election will be much, much worse.

[…]

November 3, even if it proceeds as scheduled, is likely to bring bureaucratic snafus and foreseeable chaos unfolding on a hundred different fronts at once, in a thousand voting precincts—all of which will leave the U.S. with its most uncertain, disputed result in a lifetime.

Trending: Trump's end-of-term: Another dead cat bounce in the operational sequence of events

[…]

Already, hasty rollouts of expanded absentee and vote-by-mail programs have complicated primaries and caucuses from Iowa to California to Georgia. The problems run up and down the ladder: overwhelmed staff getting ballots going out late, printing and paper shortages, and space constraints. …

Congress included only about $400 million in aid for election administrators in its stimulus bill this spring, a fraction of the $3.6 billion Democrats had tried to send to state and local officials.

Vote-by-mail systems are labor intensive and time sensitive—election officials need to field requests weeks in advance and be prepared to count votes for days afterward—all of which raises new costs.