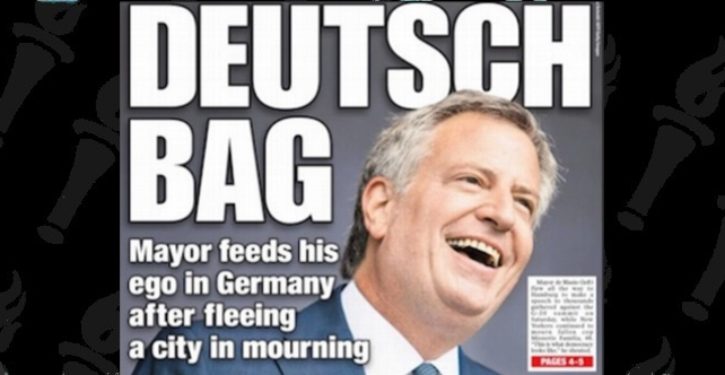 [Ed. – Leaderly.  And helpful!]
New York City Mayor Bill de Blasio slammed a New York City Police Department union president who has been critical of his leadership.

"The Sergeants Benevolent Association has only practiced division. They foment hatred. … They do not try to help us move forward," de Blasio said during a press conference Thursday. "They don't try to create anything good. I have no respect for the leadership of the SBA."

The president of the SBA, Ed Mullins, openly criticized de Blasio on social media following a surge in shootings, uptick in overall crime, slashing of the police budget, disbanding of the city's plainclothes unit, and violent protests and riots following the death of George Floyd on May 25.
Trending: Biden has one of his most 'senior' moments yet