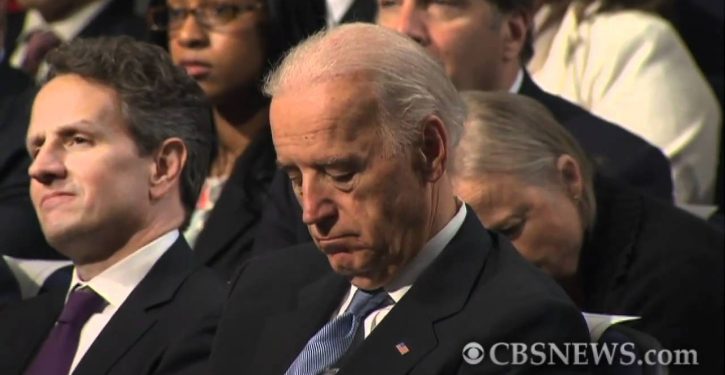 [Ed. – 'Experience and intelligence are on the ballot.' You can't deny that Biden has plenty of experience … warming a seat in Congress.]
I have a lot of vivid memories of growing up in Los Angeles in the 1940s, but one in particular keeps coming back to me today, in these troubled times. I remember sitting with my parents — actually, my parents were sitting; I was lying on the floor, the way kids do — and listening to President Franklin Delano Roosevelt talking to us over the radio.

He was talking to the nation, of course, not just to us, but it sure felt that way. He was personal and informal, like he was right there in our living room.

I was too young to follow much of what he was saying — something about World War II. But what I did understand was that this was a man who cared about our well-being. I felt calmed by his voice.
Trending: BREAKING: U.S. Federal Reserve system down; banks unable to make e-transfers; *UPDATE*