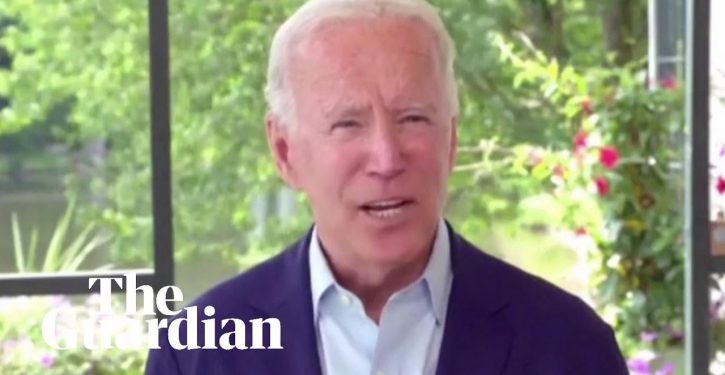 [Ed. – At least he's revealing this in advance, which should come as fair warning to voters whose reaction he correctly anticipates.]
Presumptive Democratic nominee Joe Biden told potential donors to his campaign that his administration would end most of President Donald Trump's multitrillion-dollar tax cuts – even though "a lot of you may not like that."

Biden's warning to his backers came as the candidate laid out an ambitious suite of policy goals during a virtual campaign fundraiser on Monday.

The event raised at least $2 million, CNBC reported.

Trending: BREAKING: U.S. Federal Reserve system down; banks unable to make e-transfers; *UPDATE*

Biden, who has largely avoided in-person campaign events throughout the coronavirus pandemic, said the recovery from the health crisis could present an "opportunity" to strengthen the middle class and make sweeping investments in clean energy and infrastructure.

"Folks, this is going to be really hard work and Donald Trump has made it much harder to foot the bill," Biden said, according to a Wall Street Journal reporter's press pool report about the event.