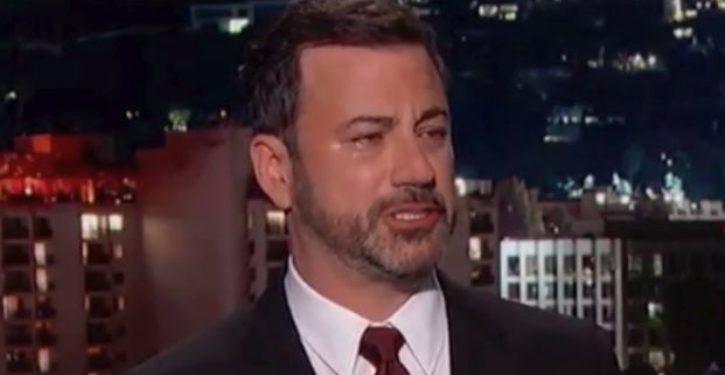 [Ed. – So impersonating a black celebrity is an unforgivable sin, but calling a black U.S. senator a 'coon motherf*cker' is not.]
In the era of accountability, Jimmy Kimmel and Tina Fey were next on the to-do list.

The late night show host issued a formal apology Tuesday for using blackface in the late '90s for impersonations of Karl Malone, Oprah and Snoop Dogg, among others, on Comedy Central's "The Man Show," as well as a radio impression of Malone.

"I apologize to those who were genuinely hurt or offended by the makeup I wore or the words I spoke," Kimmel said in a statement.

Trending: BREAKING: U.S. Federal Reserve system down; banks unable to make e-transfers; *UPDATE*

"I believe that I have evolved and matured over the last twenty-plus years, and I hope that is evident to anyone who watches my show. I know that this will not be the last I hear of this and that it will be used again to try to quiet me.