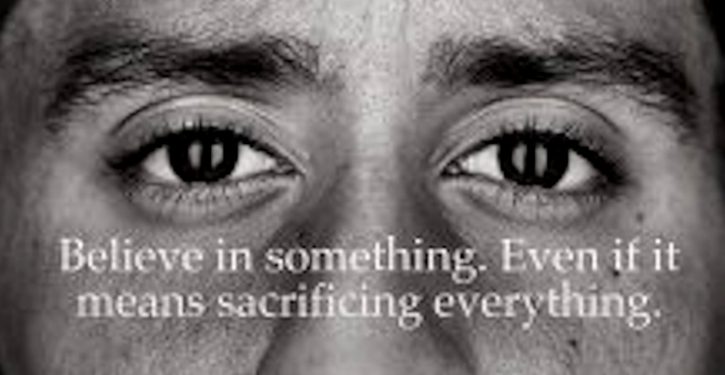 [Ed. – Disgraceful comparison. Kaepernick couldn't pack Pat Tillman's lunch. Favre should be ashamed.]
Brett Favre considers Colin Kaepernick to be in lofty company.

The Hall of Fame quarterback said Kaepernick will receive "hero status" for his willingness to sacrifice his NFL career to protest racial and social injustice, comparing him to Pat Tillman — the former Cardinals safety who left football to join the Army Rangers after Sept. 11.

"I can only think of right off the top of my head, Pat Tillman is another guy that did something similar," Favre told TMZ Sports. "And, we regard him as a hero. So, I'd assume that hero status will be stamped with Kaepernick as well."

Trending: BREAKING: U.S. Federal Reserve system down; banks unable to make e-transfers; *UPDATE*

Tillman was killed in Afghanistan in 2004 by friendly fire. He played four NFL seasons for the Cardinals after being taken in the seventh round of the 1998 draft before giving up his NFL dreams to fight for his country.