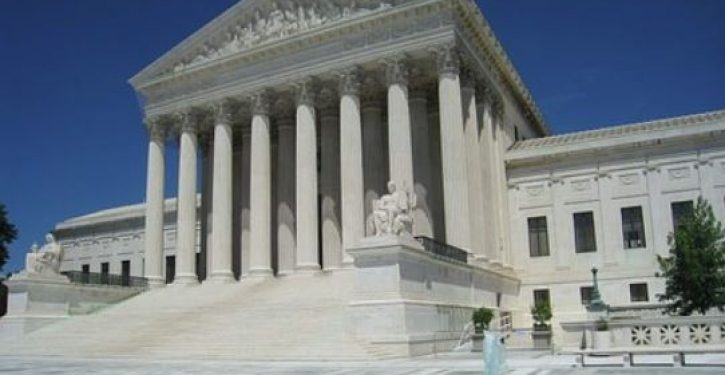 [Ed. – As an institution, it's not clear the Supreme Court is salvageable at this point.]
The U.S. Supreme Court dealt a blow to the Trump administration's immigration policies, letting stand a California sanctuary law that restricts local police from helping federal authorities round up and deport people who are in the country illegally.

The justices left intact a federal appeals court decision that upheld the central part of the 2017 California law. The administration argued in its unsuccessful appeal that the measure undermines deportation efforts, violating federal immigration law and the Constitution.

Justices Clarence Thomas and Samuel Alito said they would have granted review.
Trending: BREAKING: U.S. Federal Reserve system down; banks unable to make e-transfers; *UPDATE*