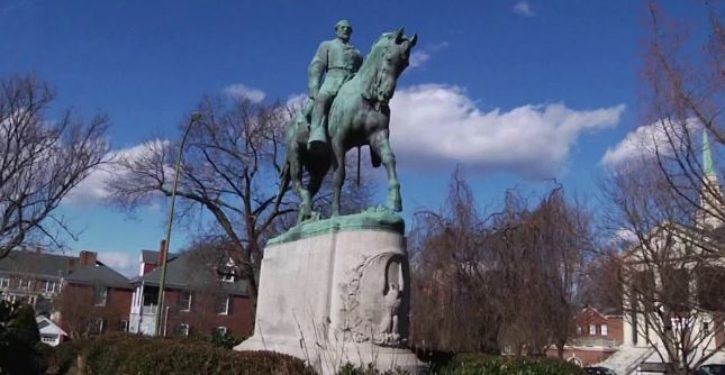 [Ed. – A hitch in the Left's steady march to expunge everything unpleasant from U.S. history.]
A judge in Richmond, Va., has issued a temporary injunction blocking removal of a massive statue of Confederate Gen. Robert E. Lee, until a lawsuit seeking to halt the removal can be heard.

Amid nationwide protests calling for an end to police brutality against African Americans following the killing of George Floyd, Virginia Gov. Ralph Northam last week ordered the statue removed "as soon as possible" and placed in storage.

But on Monday, Judge Bradley B. Cavedo of Richmond Circuit Court issued the 10-day injunction, citing a lawsuit filed by William C. Gregory, who claims Virginia promised to "faithfully guard" and "affectionately protect" the statue when the land it is located on was annexed by the state in 1890.

Trending: Biden has one of his most 'senior' moments yet

Gregory is described in the complaint as a descendant of two signatories to the deed.