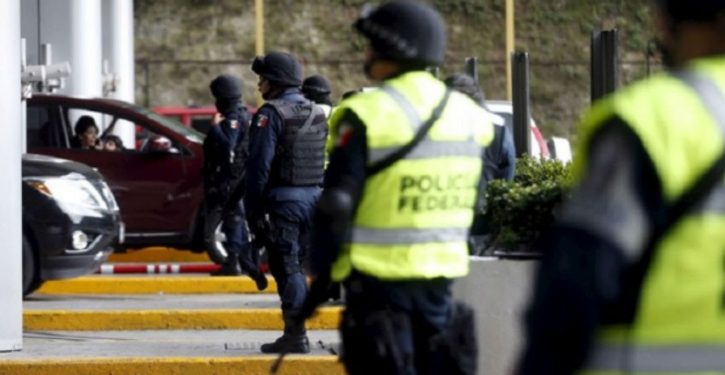 [Ed. – That's one.  But there's no auxiliary "United States" to hold things in stasis while the U.S. experiments with losing police forces – as the U.S. effectively does for Mexico.  This American crisis isn't happening in a geopolitical vacuum.  There's no one but us, to hold back radical, Bolshevik-style groups — with international backing — from implementing a plan they already have to replace police forces without our consent.  This won't be about autodefensas "emerging."  The "what's next?" is already in the chute waiting to be unleashed.]
[L]et's say these ultra-progressive municipal governments could get their wish and abolish the police in their cities entirely. What would happen? Inevitably, an armed group would emerge and impose a monopoly on the use of force.

If you want an idea of how that works, look to our southern neighbor, Mexico, where over the past decade endemically corrupt police departments in some areas have been supplanted by autodefensas, or local self-defense militias. But before you get too excited about the prospect of paramilitary autodefensas policing American cities, understand that in Mexico these groups are a mixed bag at best—and at worst they're not much better than the corrupt local police and cartel gunmen they replaced. More importantly, their mere presence in Mexico was and is a disturbing sign of societal decay.