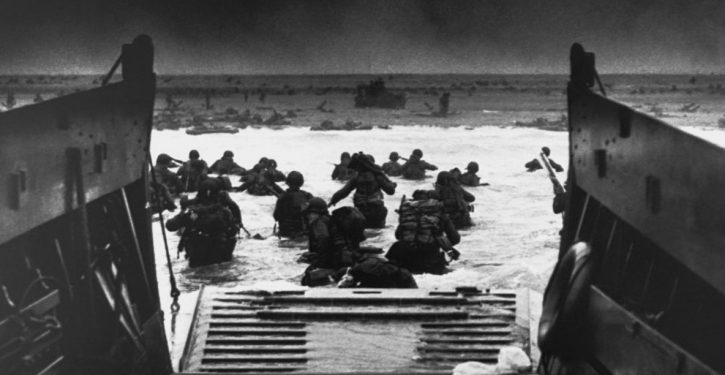 [Ed. – Of all the events the have had to be canceled because of the pandemic, this is the most heart-wrenching.]
At daybreak on Saturday, Charles Shay stood lonesome without any fellow veteran on the very same beach where he waded ashore 76 years ago, part of one of the most epic battles in military historic that came to be known as D-Day and turned the tide of World War II.

Compared to last year, when many tens of thousands came to the northern French beaches of Normandy to cheer the dwindling number of veterans and celebrate three quarters of a century of liberation from Nazi oppression, the coronavirus lockdown turned this year's remembrance into one of the eeriest ever.

"I am very sad now," said Shay, who was a 19-year-old U.S. Army medic when he landed on Omaha Beach under horrific machine-gun fire and shells. "Because of the virus, nobody can be here. I would like to see more of us here," he told the Associated Press.
Trending: Things that are not a solution to any public-policy problem