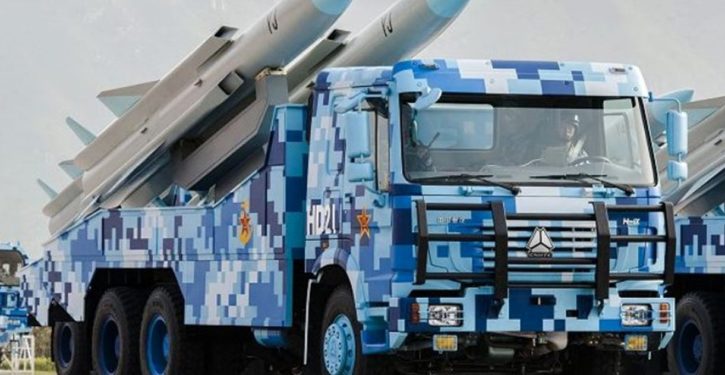 [Ed. – Yeah, this we knew.  At this point, it doesn't even matter exactly how the virus got out into the world population.  The whole thing could easily have been accidental, but China has known the sum total of what's going on for six months now, and has had plenty of time to plan this campaign of exploitation.  This cannot in any reasonable sense be said to be "just happening" as an on-the-fly response, without a strategy behind it.]
China is using the coronavirus as a cover to push territorial claims in the South China Sea through a surge in naval activity meant to intimidate other countries that claim the waters, the commander of U.S. Forces in Japan said on Friday.

There has been a surge of activity by China in the South China Sea with navy ships, coast guard vessels and a naval militia of fishing boats in harassing vessels in waters claimed by Beijing, said Lieutenant General Kevin Schneider.

"Through the course of the COVID crisis we saw a surge of maritime activity," he told Reuters in a phone interview. He said Beijing had also increased its activity in the East China Sea, where it has a territorial dispute with Japan.

Beijing's increased level of activity would likely continue, predicted Schneider: "I don't see troughs, I see plateaus," he said.