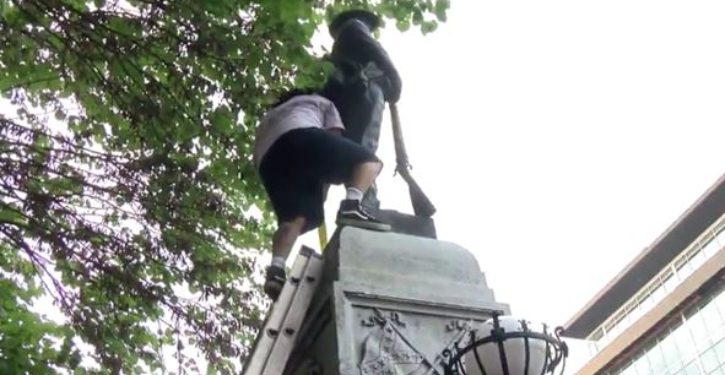 [Ed. – You have to give the Times credit. It takes quite an imagination to create a work of fiction like this twisted editorial in support of 'cancel culture.']
Outrage over the Charleston massacre forced South Carolina to finally remove the Confederate flag from the State House grounds — where it had flown for more than half a century — and led major retailers to drop merchandise bearing Confederate insignia. …

Institutions that could once have wrapped themselves in Confederacy ideology without consequence were put on notice that public sentiment had shifted. The commandant of the United States Marine Corps tacitly deferred to this new reality last month by banning public display of the Confederate flag at Marine installations. …

The commandant avoided references to racism or white supremacy, suggesting that it was still justifiable for people of good will to view the Confederate banner as a harmless expression of regional pride.