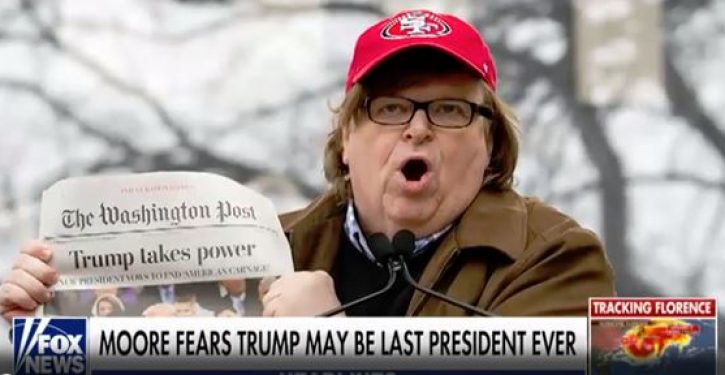 [Ed. – The experts have spoken.]
… [F]ilmmaker Michael Moore said Friday night that there's no way President Trump can win reelection unless he "cheats."

Moore … warned that Trump may be planning ways to boost his chances against former Vice President Joe Biden, the presumptive Democratic nominee, in November.

"The only way they are going to pull it off is if he's able to cancel the election or postpone it," Moore said of the Trump campaign. "That is what we're going to have to fight against because I'm certain that is what is going on in his head right now."

Moore noted that Hillary Clinton, the 2016 Democratic candidate, won the popular vote against Trump by three million votes but still lost the election. He suggested that Biden will win by five million, but said Trump could still win the Electoral College with the help of his ardent fanbase of supporters.