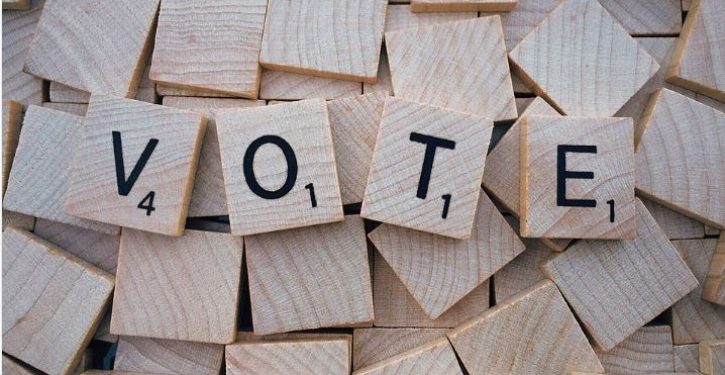 [Ed. – Could have seen this one coming from miles away. Senate Republicans keep resisting Pelosi's ramrod pounding with the nationwide vote-by-mail "law" and funding — which she's tried repeatedly to insert in virus relief bills — so now the media are out to convince us that it's a done deal.  It's not.  States and their varying levels of permissiveness about voting by mail are not evidence that it's all over but the shouting.]
Sixty-three percent of registered voters favor mail-in voting for the November election due to the coronavirus pandemic, according to a new Fox News poll. While President Trump has argued that mail-in voting would lead to fraudulent ballots, several states already allow all mail-in ballot elections, and even more states have loosened absentee voting rules due to the pandemic. …

Before the coronavirus pandemic, 34 states, plus Washington D.C., already allowed mail-in voting or no-excuse absentee voting. …

[I]n Arizona and New Jersey, registered voters can select to be placed on a permanent mail-in voting list so they are sent a ballot for all future elections.

In the other 16 states, registered voters need to provide an excuse, such as illness or temporarily living out of state, in order to qualify for an absentee ballot.