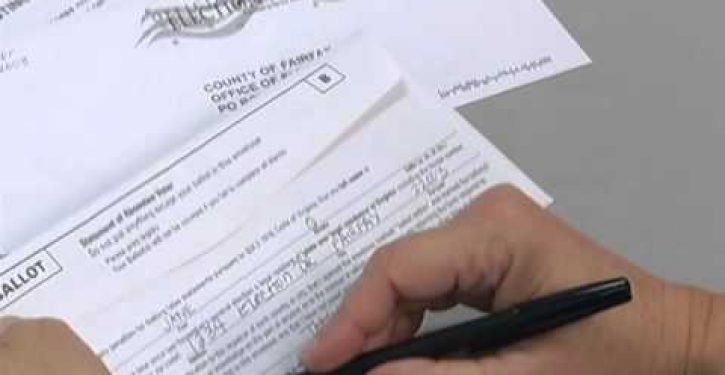 [Ed. – Moreover, as Jennifer Van Laar highlights, the U.S. House district (CA-25, where Katie Hill resigned) will have only a tiny fraction of its normal in-person polling places open. Watch this space: this looks like a dry run for the general election in November.]
Ahead of Tuesday's hotly-contested special election in California's 25th congressional district a watchdog group has announced that, according to their research, hundreds of voters have received two or even three mail-in ballots in the May 12 contest, which was ordered to be "all vote by mail" by Gov. Gavin Newsom.

Election Integrity Project-California reviewed the voter file for the district, which encompasses much of northern Los Angeles County and the Simi Valley portion of Ventura County. They found:

773 voters appear to have been mailed two or more ballots each. Five voters, if confirmed, were mailed 3 ballots each. These voters have two or more active registrations under the same names, addresses and birthdates. … In addition, 82 duplicated voters appear to have moved to a different congressional district, retained their CD25 registrations and were mailed CD25 ballots. Also mailed ballots were 54 people who appear to be 105+ years old.