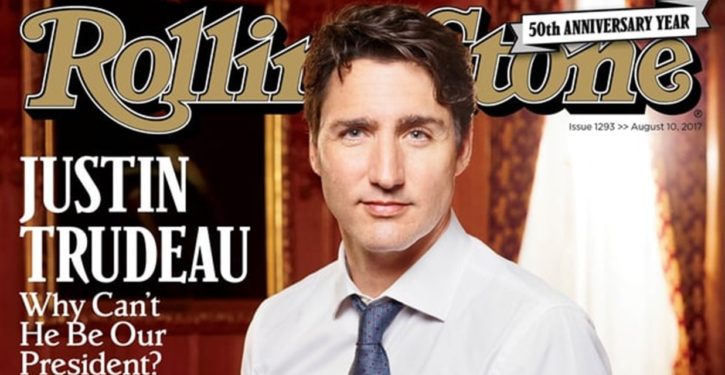 [Ed. – Trudeau makes all the usual bad arguments.  There will be a grace period during which Canadians will have to lock up their AR-15s and not use them, while the federal government decides what to do about confiscation and any potential grandfathering.  Will Canada's "Deplorables" be able to anything about being outvoted by the urban-concentration provinces?  Even if population migrates more to the rural precincts over time, that will likely just bring more left-leaning voters to them.  The population imbalance in Canada is pretty significant.  It's a conundrum.]
Prime Minister Justin Trudeau announced an immediate ban Friday on the sale and use of assault-style weapons in Canada, two weeks after a gunman killed 22 people in Nova Scotia.

"Canadians need more than thoughts and prayers," he said, rejecting the reaction of many politicians after mass shootings.

Trudeau cited numerous mass shootings in the country, including the rampage that killed 22 in Nova Scotia April 18 and 19. He announced the ban of over 1,500 models and variants of assault-style firearms, including two guns used by the gunman as well as the AR-15 and other weapons that have been used in a number of mass shootings in the United States.