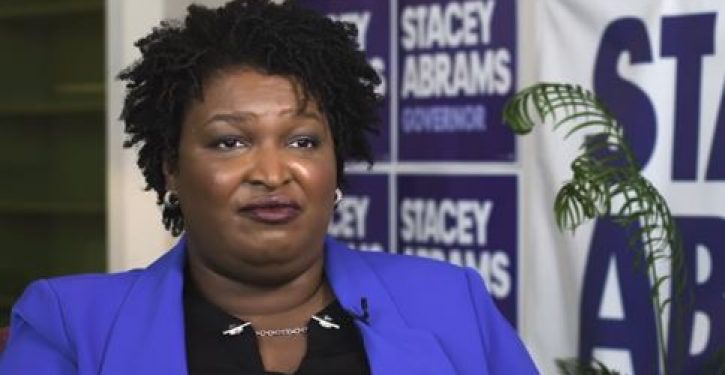 [Ed. – This from the woman who insisted, long after she had lost the Georgia gubernatorial election, that she had won because 'something happened.']
"When Donald Trump says he doesn't like vote-by-mail, he says it despite the fact that he has used it himself," Abrams, who many believe is on the short list to join Joe Biden's 2020 presidential campaign as his running mate, said on CNN analyst David Axelrod's podcast. "And he dislikes it despite the fact that there is no evidence of fraud. We have had this form of voting for decades. The challenge that he sees is that it will increase the likelihood of those that are confined to home actually using that time to participate in the election. And anytime a leader is afraid of people speaking their minds and making their selections, he is illegitimate and should not hold office."

Abrams attempted to make the argument that mail-in voting is necessary to combat the spread of the coronavirus at polling places.