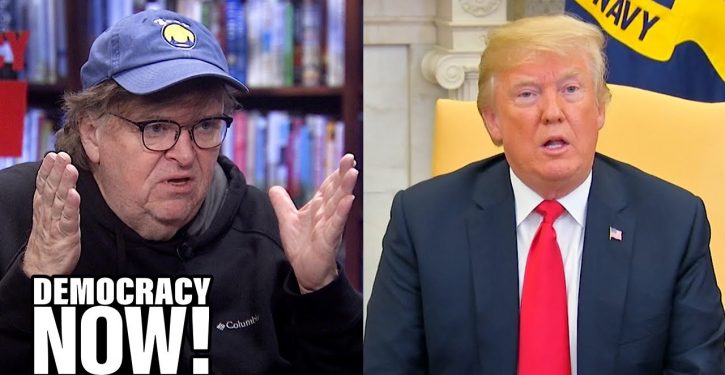 [Ed. – Did he find out that the bill would radically cut down on the availability of hamburgers?]
Left-wing documentary filmmaker Michael Moore is promoting a new documentary he executive produced about the environment — Planet of the Humans — and many of his usual supporters are going nuts.

What can the veteran left-wing activist possibly have done to earn such disapproval?

Simple. Moore has backed the most powerful, brutally honest and important documentary of his career. It's also by far his bravest because it not only confronts the modern left's greatest shibboleth — "clean" energy — but it does indeed offer a great deal of succour to Moore's avowed enemy President Donald Trump.

It might even help Trump clinch the next presidential election for it undermines the entire basis of the Green New Deal being pushed in one form or another by his opponents. Renewable energy, the documentary makes abundantly clear, is not the solution to the problem — but an even bigger problem than the one it is supposedly solving.