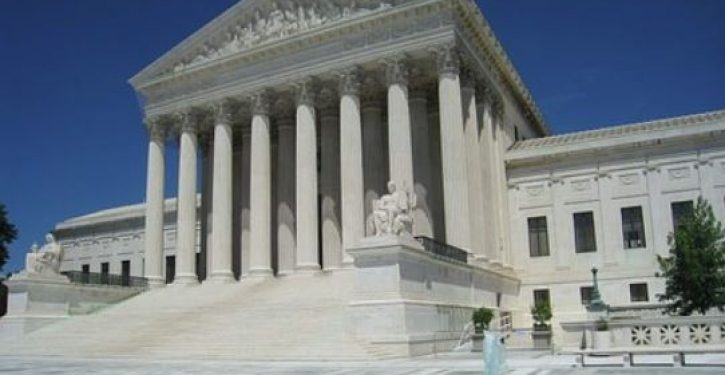 [Ed. – The 'divided' descriptor is superfluous. The liberals on the current court will make every ruling contentious.]
The U.S. Supreme Court on Thursday upheld a lower court's decision that an immigrant with lawful permanent resident status cannot fight deportation due to a previous offense, even though that crime was not grounds for his removal.

In a 5-4 ruling with conservative justices on one side and liberals on the other, the court ruled for the Trump administration in holding that the statute in question, as drafted by Congress, requires deportation in the case of Andre Barton, even though the assault offenses that prevent him from appealing were not enough to deport him in the first place.

"Removal of a lawful permanent resident from the United States is a wrenching process, especially in light of the consequences for family members," Justice Brett Kavanaugh wrote in the court's opinion.
Trending: Model Solar-Powered Village Fell Apart In Just A Few Years, Like Many Greenpeace Projects