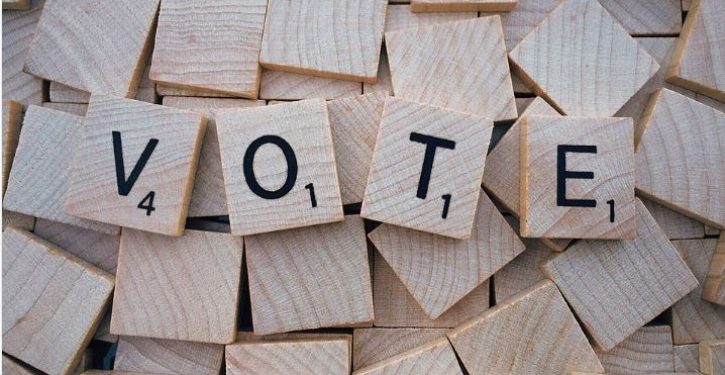 [Ed. – Record-high use of vote by mail ballots.  The Wisconsin secretary of state is Democrat Doug La Follette, of the progressive La Follette family.  He has held the office since 1982.]
Liberal challenger Jill Karofsky won a hotly contested race for the Wisconsin Supreme Court on Monday, beating a conservative incumbent in state elections marred by court challenges and worries about health risks from the coronavirus pandemic.

Karofsky upset Dan Kelly, who was endorsed by Republican President Donald Trump, for a 10-year court term that could help decide future voting rights and redistricting issues in Wisconsin, a vital general election battleground.

[…]

Trending: Great Replacement Theory is fueled by woke progressives gloating about America becoming non-white

[A] record-high nearly 1.3 million absentee ballots were requested for the elections, state officials said. Some residents who requested absentee ballots said they never received them.

The state elections commission reported that as of Monday, more than 11,600 voters requested an absentee ballot and were never sent one, and more than 185,000 ballots were sent to voters but not returned.