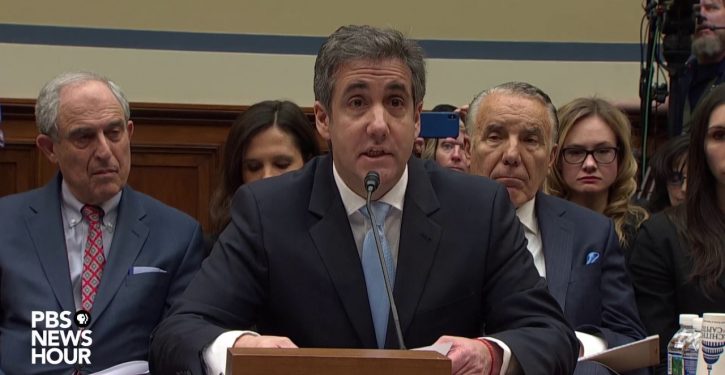 [Ed. – The U.S. "justice" system is a joke.]
Michael Cohen, U.S. President Donald Trump's former personal attorney, has been placed in solitary confinement at a federal prison in New York state where he is serving time for violating campaign finance laws, according to his lawyer and two sources familiar with the matter. …

One of the sources said Cohen was placed in solitary after another inmate complained about his internet use.

"It is my understanding that a verbal dispute over phone use prompted a temporary placement to SHU pending an investigation. I do not however know who prompted the altercation, or if the action taken was factually/ regulatory appropriate," Cohen's lawyer, Roger Adler, said in an email to Reuters. …

In March, Cohen argued that he should be released from prison early because of the coronavirus outbreak and the risk of contracting COVID-19, the potentially lethal respiratory illness caused by the virus.

U.S. District Judge William Pauley in Manhattan rebuffed the request in a scathing order.