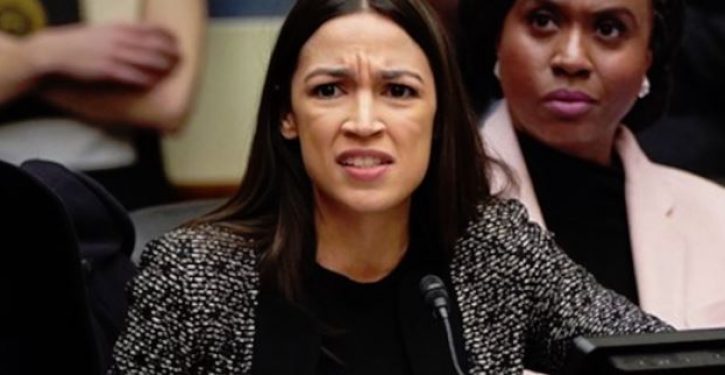 [Ed. – Not Martians?]
She's at it again!

After arguing that the coronavirus helps make the case for reparations, she's now "informing" us that if it weren't for illegal aliens, none of our children would be in school. …

According to The Blaze:

Rep. Alexandria Ocasio-Cortez (D-N.Y.) excoriated the government's response to the coronavirus epidemic and claimed that children in the U.S. were attending schools funded by taxes paid by illegal aliens.

…

Trending: Rhode Island wasted vaccine by excluding whites from big COVID vaccination event

The myth that illegal aliens in any way "pay for themselves" because they pay taxes is a myth that I had debunked years ago when AOC was still employed as a bartender. The study I had relied on estimated that illegals pay $10 billion a year in taxes — though AOC recently cited a study back in February arguing that it was as high as $23.6 billion. … [But] illegals consume far more than they contribute when compared against either estimate.