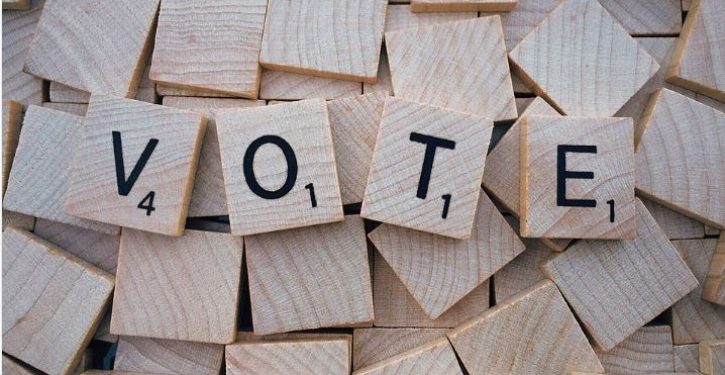 [Ed. – That's Tuesday as in, tomorrow. The 7th of April.  This is a good thing, although the fight about it is presumably far from over.  Everything Governor Evers has wanted to do is in the radical left's "subvert the process" playbook; his latest gambit, shot down by state Republicans, was to propose holding the election entirely by mail.  As things stand, there is no voting process more manipulable and less subject to proper accountability than by-mail voting.  The Republicans are right to not be railroaded into accepting panic "solutions."  They would set the worst of precedents.  Note: the editorializing about "sowing confusion and chaos" is nonsense.  By ordering the election kept on track, the court has done the opposite.]
The Wisconsin Supreme Court on Monday overturned Gov. Tony Evers's (D) executive order to postpone Tuesday's elections, sowing confusion and chaos around a critical election featuring a Democratic presidential primary and a pivotal state Supreme Court seat.

The state Supreme Court ruled 4–2 that Wisconsin's elections on Tuesday should carry on, overruling Evers's earlier decision to delay the elections until June 9 because of the coronavirus. Republicans had challenged Evers's order, arguing that the move violates state law.

Evers had previously said he did not have the power to change the election. However, pressure mounted on the governor to take drastic measures to postpone the election as Wisconsin dealt with the coronavirus crisis and a severe shortage of poll workers.