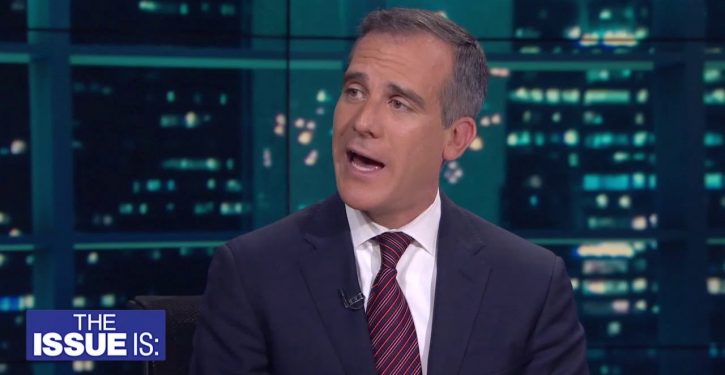 [Ed. – Notice how readily Democrats, who live in perpetual fear that Donald Trump will declare himself president for life, embrace the tyrant persona when the mood hits them.]
"We need to be prepared for some of the darkness that is ahead," the mayor said. "Each one of us can be a light. We can light a match of hope. We can navigate that tunnel with each other and not alone."…

The mayor went on to announce the "business ambassadors program" — an effort to get nonessential businesses to close.

"This behavior is irresponsible and selfish," he said of those that remain open.

He said the Department of Water and Power will shut off services for the businesses that don't comply with the "safer at home" ordinance.

Neighborhood prosecutors will implement safety measures and will contact the businesses before issuing further action, according to Garcetti.

"The easiest way to avoid a visit is to follow the rules," he said.