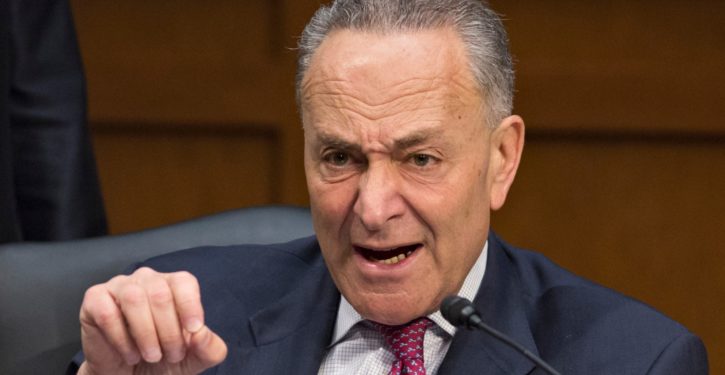 [Ed. – Apparently Brooklynites subscribe to the philosophy that if you can't say something nasty and non-constructive, don't say anything at all.]
Senate Minority Leader Chuck Schumer (D.-N.Y.) took to the Senate floor on Wednesday to blame the Trump administration for not moving fast enough in Schumer's view to counter the coronavirus.

"Unfortunately, we are only just beginning to see the necessary seriousness and mobilization of resources from the federal government," Schumer said.

"Sadly, unfortunately, and with awful consequences, this administration took far too long to wake up to this global crisis," he said.

Trending: Rhode Island wasted vaccine by excluding whites from big COVID vaccination event

"It has wasted precious weeks in downplaying the severity of the coronavirus–weeks that could have been spent in earnest in the preparation of building our testing capacity," said Schumer.

"As a result, the United States continues to lag behind other countries in the number and the percentage of the population we are testing," he said.