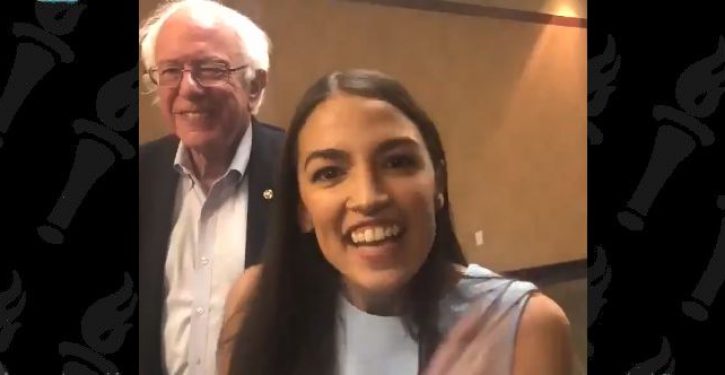 [Ed. – Sunshine patriot.]
After the Iowa caucuses, Sanders campaign manager Faiz Shakir asked Ocasio-Cortez to stump for Sanders in New Hampshire, according to the sources. …

Ocasio-Cortez resisted the entreaties until a few days before the primary on Feb. 12. She ultimately spoke the day before the election at a Sanders rally in Durham, New Hampshire, where the rock band The Strokes performed.  …

The absence of the popular progressive lawmaker on the trail in the weeks that followed was even more notable. In nearly a month that passed from Feb. 11  until March 8 ― two days before the Michigan primary ― Ocasio-Cortez declined multiple invitations from Sanders' campaign to speak on his behalf in Nevada, South Carolina and the 14 states that voted on Super Tuesday, the three people told HuffPost.
Trending: Rhode Island wasted vaccine by excluding whites from big COVID vaccination event