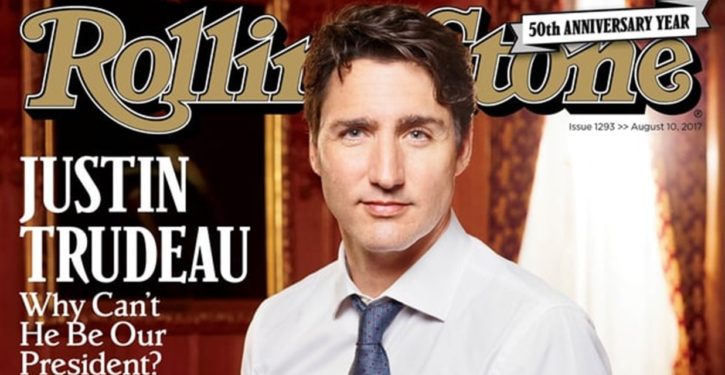 [Ed. – It's in the G20.  Brazil's Jair Bolsonaro was also to be tested for it, after his communications director tested positive (following a visit by both them to Mar-a-Lago, in fact).  On Wednesday, some countries were pushing for a G20 summit on COVID-19.  Maybe better stick with a video-teleconference.]
Canadian Prime Minister Justin Trudeau's wife has tested positive for the new coronavirus.

Trudeau's office said Thursday night that Sophie Grégoire Trudeau is feeling well and will remain in isolation.

"The Prime Minister is in good health with no symptoms. As a precautionary measure and following the advice of doctors, he will be in isolation for a planned period of 14 days," the statement said.

Trending: Judge denied visitation rights to unvaccinated parent who already had COVID

He is spending the day in briefings, phone calls, and virtual meetings from home, including speaking with other world leaders and joining a special Cabinet committee discussion on the new coronavirus. Trudeau spoke with U.S. President Donald Trump and British Prime Minister Boris Johnson.