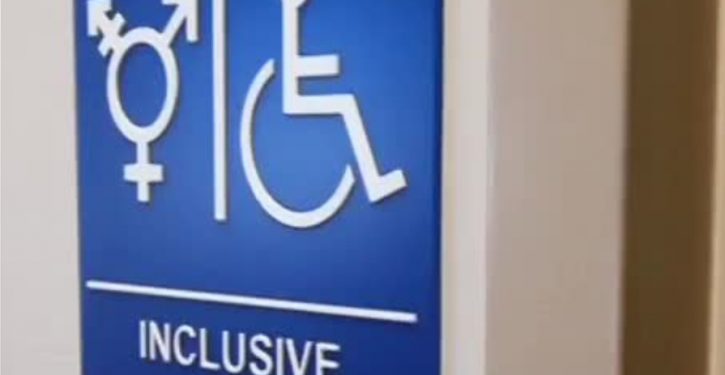 [Ed. – Preventable atrocity number 9,968]
A high school in Wisconsin shuttered its inclusive gender-neutral bathroom after an 18-year-old student was arrested for alleged sexual assault of a minor in the space.

The Oneida County Sheriff's Office said they arrested 18-year-old Austin Sauer for fourth-degree sexual assault, exposing his genitals, and child enticement at Rhinelander High School last week.

"This was not a random incident, as both students went into the bathroom voluntarily. The male student will no longer be able to be on school grounds, and the gender neutral bathroom is no longer available to students," superintendent Kelli Jacobi said.

Trending: Engaged at Warp Factor One: When submarines don't mind being seen

Fourth-degree sexual assault is defined as "sexual contact with a person without the consent of that person," according to a Wisconsin statute. Capt. Terri Hook said parents had not been notified of the alleged assault because it was an isolated incident between two students, and Sauer had been kicked out of the school.