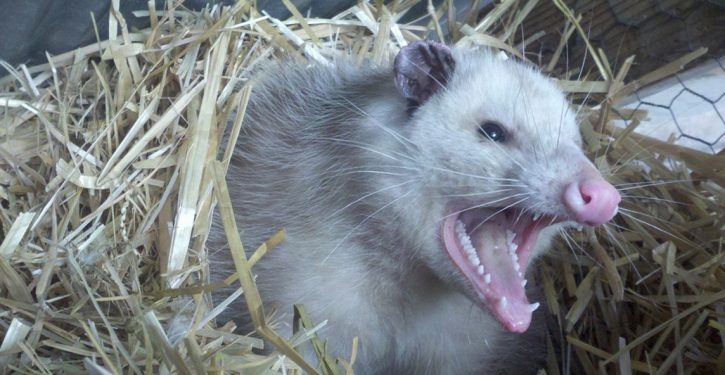 [Ed. – Some weeks you get Friday on Tuesday.  H/t: Waukesha Freeman/Twitter.]
Waukesha police on Monday afternoon received calls that a woman was performing a spiritual ritual on a dead possum in the road at the intersection of Springdale and Bluemound.

The woman, who apparently stopped and got out of her car when she saw the possum, threw goldfish and windshield washer fluid on the dead animal, a caller told a dispatcher, according to a police call log.

The woman then pulled a Green Bay Packers lawn chair out of her car and yelled "repent" at the possum, the log said.