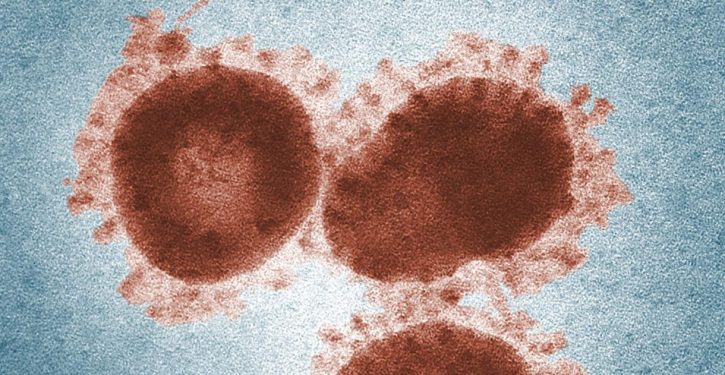 [Ed. – The significant outbreak in Iran has taken global health authorities by surprise.  I'm hearing that it's likely a result of Iran continuing flights to and from China unabated for days after other nations had suspended air travel to China.  Given Iran's lack of openness and the government's incessant lying, the higher death toll cited by the lawmaker is a better bet.]
Iran's government said Monday that 12 people had died nationwide from the new coronavirus, rejecting claims of a much higher death toll by a lawmaker from the city of Qom that has been at the epicenter of the virus in the country. …

Iran's Health Ministry said the total number of infections have risen to 61 while deaths stood at 12. But a lawmaker from Qom, Ahmad Amirabadi Farahani, was quoted by the semi-official ILNA news agency as saying that the death toll was 50.

Even with the lower toll of 12, the number of deaths compared to the number of confirmed infections from the virus is higher in Iran than in any other country, including China and South Korea, where the outbreak is far more widespread.

Trending: Engaged at Warp Factor One: When submarines don't mind being seen

The World Health Organization said last week that in 2% of infected cases, the virus has been fatal.