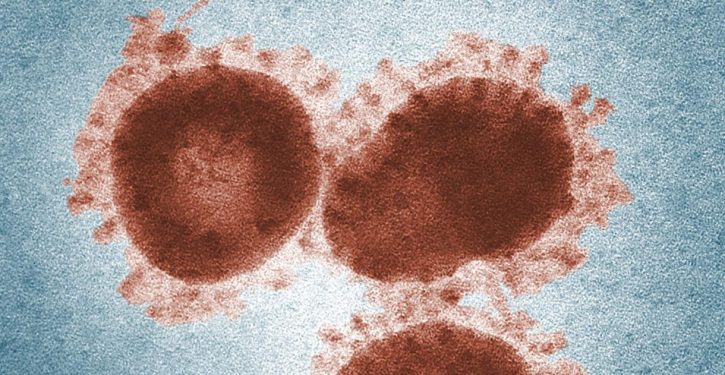 [Ed. – This is not good news.  If you can't trace the origin of the virus from where it presents, you have little hope of interdicting wider spread.  Iran is the location furthest removed from Hubei Province in China.  The dearth and inconsistency of information coming out of China remains a major concern.  Emphasis added.]
Untraceable coronavirus cells have emerged in three countries — and health officials say the elusive strandsSara Dorn, NY Post could be the first sign that the virus is spreading at an uncontrollable pace.

Doctors are unable to identify the source of coronavirus clusters in South Korea, Singapore and Iran, the World Health Organization said Saturday, urging a stricter approach to containing the virus.

"A number of spot fires occurring around the world is a sign that things are ticking along, and what we are going to have here is probably a pandemic," said Ian Mackay, a researcher at Australia's University of Queensland.
Trending: Engaged at Warp Factor One: When submarines don't mind being seen