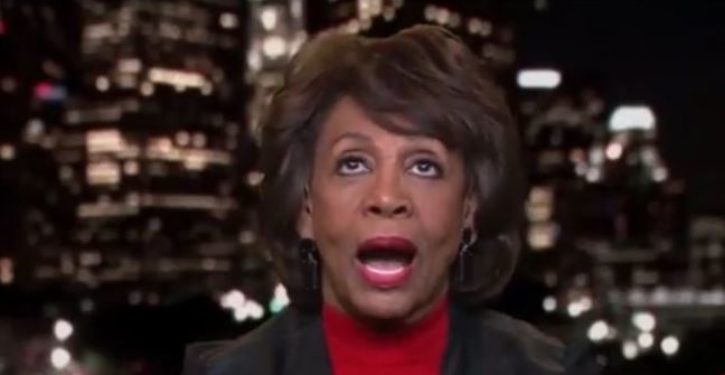 [Ed. – They certainly have more integrity than her.]
Rep. Maxine Waters (D-Calif.), a frequent critic of President Trump, in a new interview called him a "street player," comparing him unfavorably to Los Angeles gang members.

"This guy is a street player," Waters said on Thursday's episode of Showtime's "Desus & Mero." "He's a guy that has conned folks. He's flirted with gangsters."

"I have worked in some of the toughest communities. I've worked with gangs, I've worked with Crips, I've worked with Bloods. And there's more integrity in many of these young people in the hood than this man has," she continued.

"This is a flawed character, and I've never seen anything like this," Waters added.

Waters recently called Trump a "mafia boss" after he advocated for lowering the sentence for his longtime associate Roger Stone, who on Thursday was sentenced to more than three years in prison for witness tampering and lying to Congress.