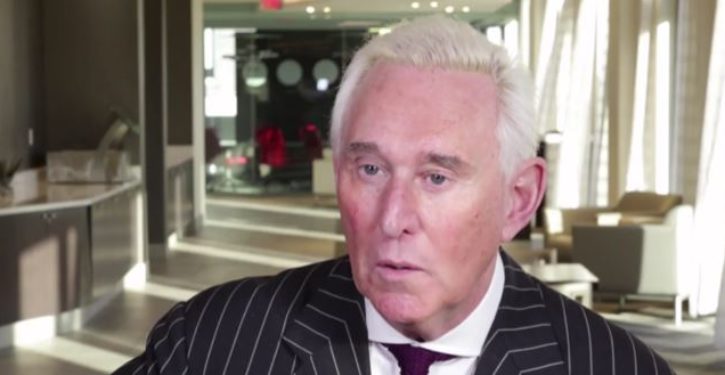 [Ed. – An unimpressive outcome overall.  The most important aspect of this trial is its contrast with the complete absence of prosecution for, at a minimum, Andrew McCabe, and probably James Comey as well.  The people have a right to be disgusted by that, and to turn a deaf ear to "judicious" assessments that Stone got what was coming to him.  Meanwhile, Judge Jackson could have conducted herself more becomingly during sentencing, and refrained from expounding gratuitously on the basis of the Mueller investigation, and uttering implications about the president by stating that Stone was "covering up" for him.  The latter is not a fact in evidence, and the former is an opinion unnecessary to adjudicating Stone's case.  Self-indulgence on the people's time is loathsome when "justice" is clearly so two-tiered and one-sided.]
GOP operative Roger Stone was sentenced to more than three years in prison on Thursday after days of drama ensnaring career prosecutors, the attorney general and the president over how severe Stone's punishment should be for making false statements to investigators during the Trump-Russia probe. …

The case doesn't end with Thursday's sentencing: Earlier this week, Jackson indicated she would sentence Stone as planned on Thursday but could delay the implementation of the sentence until after she decides whether to grant the defense's motion for a new trial over claims of juror bias. He remained free on bond after Thursday's appearance.