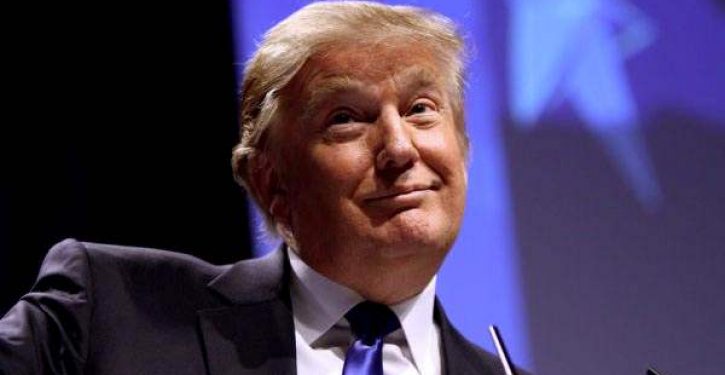 [Ed. – Further emphasis of what a galactically stupid move this was on the part of the Dems.]
The Republican National Committee said it brought in a total of $117 million off online fundraising efforts opposing the impeachment of President Donald Trump from late September through Wednesday, gaining 1 million new donors in the process.

The tally only refers to money the RNC, the Trump campaign and a joint fundraising committee said they collectively raised from small-dollar donors through its "Stop the Madness" campaign, which was promoted with TV and digital ads after Speaker Nancy Pelosi's announcement on Sept. 24 that the House would open an impeachment inquiry into the president and ran until his acquittal in the Senate on Feb. 5.

The ads, which appeared online on Google, Facebook, Hulu, YouTube, Instagram, and the Drudge Report, as well as on TV, cost $11.3 million and garnered 460 million impressions, RNC spokesman Rick Gorka told McClatchy.
Trending: Progressives wrongly blame pandemic for rise in violent crime in U.S.