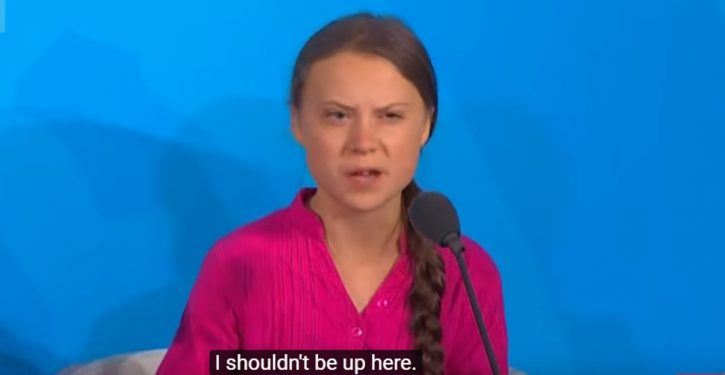 [Ed. – She shouldn't be down there, either.]
Teenage climate activist Greta Thunberg will star in a BBC Studios documentary series that follows her as she travels the world to meet scientists and world leaders to discuss how to tackle the climate crisis.

"Climate change is probably the most important issue of our lives so it feels timely to make an authoritative series that explores the facts and science behind this complex subject," BBC Executive Producer Rod Liddell said in a statement. "To be able to do this with Greta is an extraordinary privilege, getting an inside view on what it's like being a global icon and one of the most famous faces on the planet."

The series will follow the 17-year-old's "international crusade" against climate change, as she explores what actions can be taken to curb the warming of the planet.
Trending: Lawmaker who used low-quality green screen caught driving during Zoom meeting