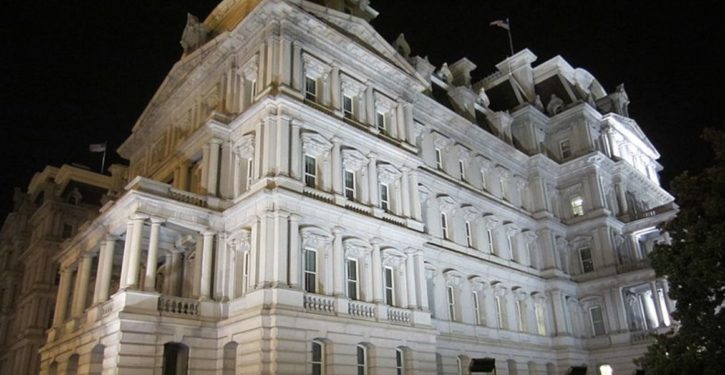 [Ed. – This is a good thing on two levels.  It relieves bloat and resets the concept of how the federal executive is supposed to work; i.e., through the departments and agencies, as opposed to creating a bunch of mini-agencies inside the White House.  But it's also the opportunity Trump needs to rid himself of a gaggle of hostile leakers.  That's why the usual media suspects are bemoaning this move so loudly.]
President Trump is making good on his promises to "drain the swamp" and cut Obama-era holdovers from his staffs, especially the critical and recently controversial National Security Council.

Officials confirmed that Trump and national security adviser Robert O'Brien have cut 70 positions inherited from former President Barack Obama, who had fattened the staff to 200.

Many were loaners from other agencies and have been sent back. Others left government work. …

Trending: Who's pulling Biden's strings? Another hint that he is being given orders

Since entering the White House, Trump has relied on staffs smaller than previous administrations and has noted how prior presidents had a much smaller NSC team.

O'Brien recently said that former President George W. Bush handled the wars in Iraq and Afghanistan with 100 NSC aides, a model he is instituting.