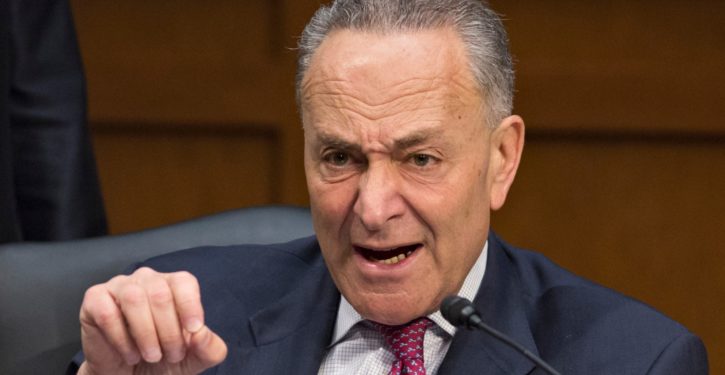 [Ed. – He wasn't actually fired; he was reassigned. But let's not get in Schumer's way. Let him start another investigation that ends up going nowhere. In fact, let him keep it right until Election Day.]
It matters nothing to Democrats that President Trump was acquitted by the Senate last week, there will continue to be more investigations.

The party is furious that Trump would clean house by ousting the Vindman brothers from the National Security Council where they served as embedded agents hostile to the POTUS and are accusing him of retaliating against whistleblowers.

Unable to accept their stinging rejection of the sham impeachment and Trump's desire to be surrounded by people who he can trust, the Democrats are determined to gin-up the basis of a second impeachment before the election.

Trending: Gas shortages around East coast as pipeline operator works to reopen

Senate Minority Leader Chuck Schumer has sent letters to 74 inspectors general calling for a probe into Trump's firing of the Ukrainian twins as well as U.S. Ambassador to the European Union Gordon Sondland.