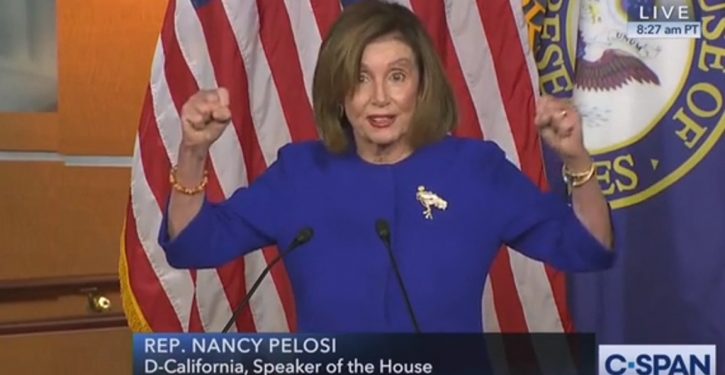 [Ed. – How much you wanna bet?]
House Speaker Nancy Pelosi may have spent the last few months painstakingly laying out a case for impeachment, but during the last few seconds of Tuesday's State of the Union address, she did something much less prudent and prepared. In what at least seemed like an impulsive, gut reaction, the speaker started ripping up the president's speech behind his back as he took his metaphorical (and later physical) victory lap.

Pelosi tore up the president's speech. Not once, not twice but three times. Actually, she did it a fourth time, leading some people to wonder if she had even ripped up the large envelope the speech came in. A source close to the speaker told CNN that the moment was an entirely spontaneous expression of anger.

Why was the famously calculated Pelosi so angry?
Trending: Who's pulling Biden's strings? Another hint that he is being given orders