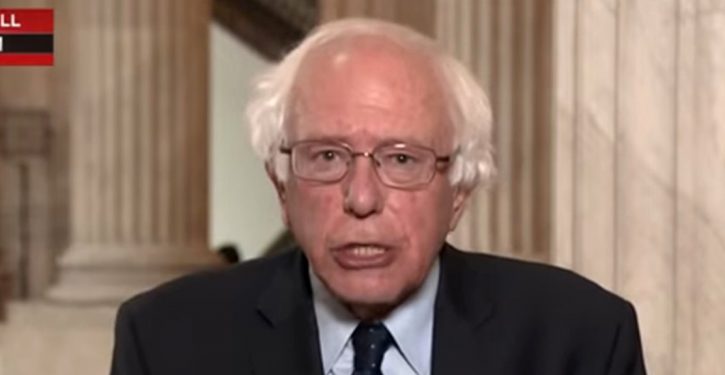 [Ed. – This is one reason Bernie's candidacy is doomed once again. He's a linear, frontal-assault type of thinker. He doesn't have the firepower to prevail that way.  He's fading for the same reason the old-school socialists of Europe are fading.  We no longer live in the world that was safe for them: the world secured by the all-important respect of the powerful for the middle class.  The old-school socialists aren't the "revolutionaries" anymore; they've been supplanted by genuine Bolsheviks.]
Three days after the Iowa Democratic caucuses, Vermont Sen. Bernie Sanders claimed a "decisive victory" Thursday, pointing to his 6,000-vote lead in raw popular votes in the first alignment and downplaying partial results that show a tiny lead for former Mayor Pete Buttigieg in state equivalent delegates.

"We are holding a press conference that should have occurred three nights ago in Des Moines, but for the inability of the Iowa Democratic Party to count votes in a timely fashion," Sanders told reporters packed inside his New Hampshire campaign headquarters. …

Sanders' pronouncement comes as Iowa results are still not fully counted following the malfunction of a cell phone app used to report results.
Trending: Who's pulling Biden's strings? Another hint that he is being given orders