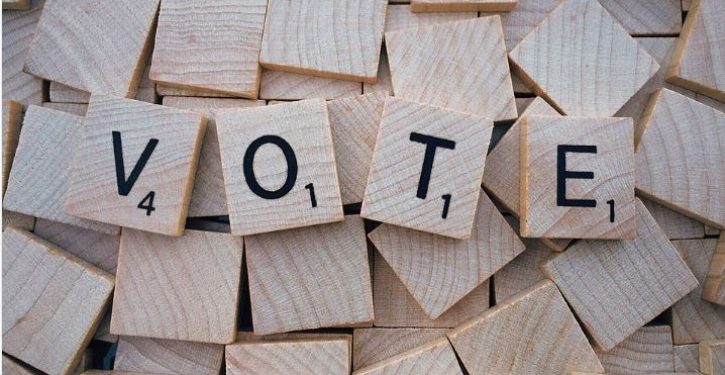 [Ed. – If Twitter is anything to go by, this has a lot of caucus-goers on edge.  There have apparently been problems with using the caucus app, and little information provided to caucus voters or the media as to what that actually means.  Some observers see it as an own goal for the state party in terms of competence.  Bernie supporters are more apt to see it as suspicious.]
The Iowa caucuses officially began at 8 p.m. ET on Monday, the first-in-the-nation voting contest that could help set the tone for the next states to vote. CBS News is estimating a four-way race between Joe Biden, Bernie Sanders, Elizabeth Warren and Pete Buttigieg as voters' initial preference. …

The Iowa Democratic Party says that it has not yet released any data. It is doing "quality control" on the data right now.  …

This means that party officials are combing through the reported data for discrepancies that could be related to human error.

Trending: Biden canceled Trump's plan for a 'Garden of American Heroes.' But look who honorees were

For instance, if 50 people caucused in 2016 at a given location, and turnout is 500 on Monday, this would prompt officials to return to the precinct and re-check the data to see if someone inadvertently entered an extra "0" to the count.