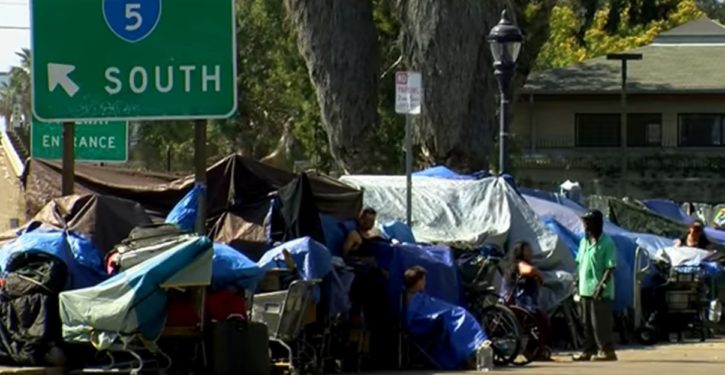 [Ed. – As well it should. Local and state governments aren't doing a thing to help these people.]
The homeless community at a state-sanctioned campground in East Austin is organizing into their own town.

So far, they've selected seven members to help bring in donations and put together community events.

The once mostly empty lot off U.S. 183 and Montopolis in East Austin has become home to more than 100 people without another place to go.

Trending: Progressives wrongly blame pandemic for rise in violent crime in U.S.

"We give everybody a chance. We don't judge your past history or nothing like that. We give everybody a chance," said Cori Roberts, the secretary of the committee.

Once referred to as "Camp Abbott" because the governor opened the state-owned land to the homeless population, people there are now calling it something else.

"It's called 'Camp R.A.T.T.' Responsible Adult Transition Town. For the homeless, run by the homeless," Roberts said.

Like every town, Camp R.A.T.T. now has its own list of leaders.