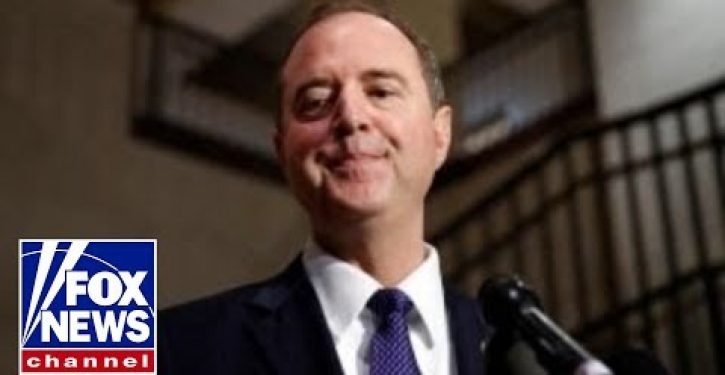 [Ed. – Well, looky here! It appears that Nancy Pelosi used the same exact wording in reference to her own party. Was she, too, leveling a threat against Schiff and company?]
President Donald Trump fired off a Sunday morning tweet in the direction of House impeachment manager Adam Schiff, and critics immediately piled on to accuse him of issuing a direct threat.

"Shifty Adam Schiff is a CORRUPT POLITICIAN, and probably a very sick man. He has not paid the price, yet, for what he has done to our Country!" Trump tweeted.

Schiff himself told Chuck Todd on Sunday's "Meet the Press" that he believed Trump had intended to threaten him. …

Trending: Who's pulling Biden's strings? Another hint that he is being given orders

Among the critics were sitting Democratic Rep. David Cicilline of Rhode Island and Sen. Chris Van Hollen of Maryland. Cicilline called for a ruling from Twitter, while Van Hollen argued that Trump's attorneys should be admonished by Chief Justice John Roberts, who has been tasked with overseeing Trump's impeachment trial in the Senate.